We are excited to share a significant milestone in our journey to provide exceptional hospitality at Feldon Valley Hotel in Cotswold. We have earned the prestigious title of Airbnb Superhost! This accomplishment wouldn't have been possible without the continuous support of our wonderful guests and the hard work of our dedicated team.
What Does Being an Airbnb Superhost Mean?
For those unfamiliar with Airbnb's Superhost program, it's a recognition of the highest level of hospitality on the platform. Superhosts are hosts who consistently receive outstanding reviews, maintain a high response rate, have a low cancellation rate, and meet other criteria that demonstrate their commitment to providing an exceptional guest experience.
Our Commitment to Excellence
At Feldon Valley, we have always strived to create memorable experiences for our guests. From the moment you step onto our picturesque property in the heart of the Cotswold countryside, you are enveloped in tranquillity and luxury. Our team is dedicated to ensuring that every guest receives the warmest welcome, impeccable service, and the attention to detail that sets us apart.
What Our Guests Have to Say
We are incredibly grateful to all our guests who have shared their experiences on Airbnb. Your positive feedback and kind words have propelled us to Superhost status. Your satisfaction is our greatest reward, and we are delighted to know that our efforts have made your stay at Feldon Valley truly special.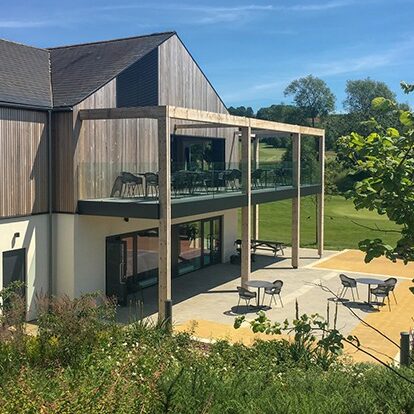 While achieving Airbnb Superhost status is a significant accomplishment, we are not resting on our laurels. Our commitment to excellence remains unwavering, and we are continually looking for ways to enhance our guests' experiences. Whether you're staying with us for a relaxing weekend getaway, a romantic escape, a golf retreat, or a corporate away day, we are dedicated to ensuring that your time at Feldon Valley Hotel is nothing short of exceptional.
We want to extend our heartfelt thanks to all our guests who have made this achievement possible. Your trust and support inspire us to reach new heights in hospitality. We look forward to welcoming you back to Feldon Valley Hotel for many more unforgettable stays in the future.
If you have yet to experience the magic of Feldon Valley Hotel, we invite you to book your stay with us and discover why we're now an Airbnb Superhost. Join us in celebrating excellence, and let us create unforgettable memories together in the stunning Cotswold countryside.