Staycation ginspiration from £236 per room
We've paired with our neighbours, the Cotswolds Distillery, to create a Gin Getaway that's sure to be the perfect tonic for for a night or two away.
Our Gin Getaway includes bed and breakfast, a tour for two at the renowned Cotswolds Distillery, plus a special treat in your room.
Both Feldon and the distillery are big on local flavours and it's reflected in our breakfast, lunch and dinner menus which draw on growers and producers in our corner of the North Cotswolds.
The Gin Getaway, priced from £263 per room, is available Monday to Thursday throughout 2023 and must be booked directly.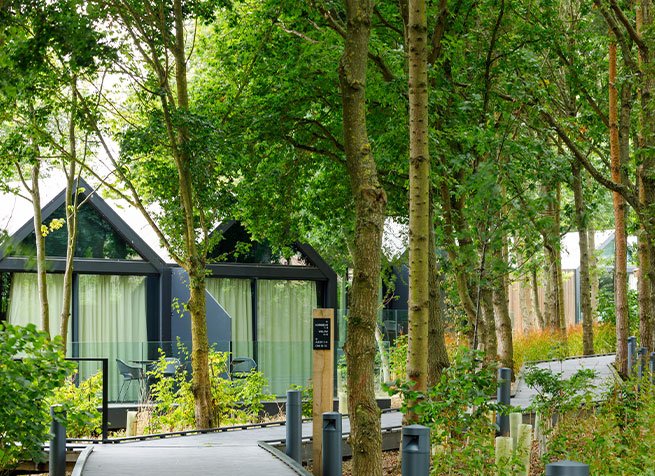 Bed and breakfast
Tour for two at the Cotswold Distillery
Surprise gift in your room Community – Nature – Cotswolds
Situated a few miles from the three-shires cornerstone of Warwickshire, Oxfordshire and Gloucestershire, Feldon Valley is nestled amidst honey hued villages in an area of outstanding natural beauty and comprises luxury lodge accommodation, restaurant The Kitchen and an 18-hole golf course. Championing local suppliers and fresh produce amongst the stunning surroundings, Feldon Valley embodies an ethos of Community, Nature, Cotswolds and is situated within reach of London, Birmingham and Bristol.