Located on the ground floor of the Clubhouse, our knowledgeable team is made up of Tom, Alex, Thomas and Gary.  They are happy to book you a round, show you what's new in the shop or help introduce you to other members.
We are open 7 days a week and our seasonal opening times are as follows:
Summer
07:00 – 18:00 – Weekdays
07:00 – 17:00 – Weekends
Winter
08:00 – 16:00 – All week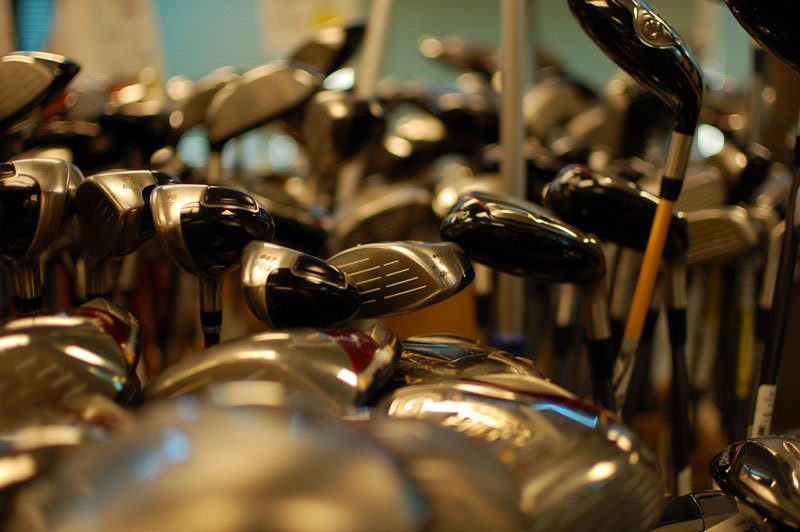 We offer a full club repair program at Feldon Valley.
We have a state of the art loft and lie machine and can check that your clubs fit you properly. This is essential to make sure your clubs are performing as they should, helping you to hit straighter, more consistent, shots.
We also have a full range of new grips available and can give you the best advice as to which type and size will fit you best.  You can also have your clubs re-grooved to help you increase backspin on the ball, this will allow you to stop the ball on the greens.
Please ask Tom and his team for advice on all club repair or alteration issues – our expert advice is free.
Stock Partnerships & Our Current Affiliations
Foremost
Foremost buying group has the largest network of independent golf shops in the country with over 1000 stores. The buying power we now have means we can offer you golf equipment from the entire market place at the best possible prices – we even price match to American golf so you can buy with confidence.
Feldon Valley will also have its own on line shop via foremostgolf.com, allowing you to shop online from home and have the goods delivered direct to your home for free, or to the golf shop.
Skechers
"Skechers go golf", A new departure for the brand that literally puts comfort in to the sole of its shoes.
Cleveland
Ceveland Golf is where scoring matters: dedicated to helping players enjoy better golf.
When it comes to the short game, Cleveland have honed best practices by creating different wedge types that help every level of golfer get closer to the hole. The same is true for the long game where woods and irons have been designed to produce distance and precision.
Adam Bishop Golf
Throughout the season we run custom fit demo days in conjunction with Adam Bishop Golf.
Adam and his team of expert club fitters will bring along all the latest clubs from the leading manufacturers and you'll be able to try the latest offerings from companies such as PING, MIZUNO, CALLAWAY, COBRA, TITLEIST and TAYLORMADE.
Using the most technically advanced launch monitors such as TRACKMAN and GS2, you can experience a club fitting session like the tour pro's do.
We are proud to offer these fittings free of charge, and the clubs are price matched to American Golf stores, so you will get an unbiased professional fitting service to help you choose the very best clubs for you.
Custom fitted clubs will help to increase your driving distance, improve your iron accuracy and gain more consistency in your game, this will help to lower your scores and put the fun into your golf.
Contact Tom to find out fitting dates and book your appointment – 01608 685633
Motocaddy
Feldon Valley golf shop is a MOTOCADDY SERVICE CENTRE.
Not only do we stock these market leading electric trolleys, but we can also look after all your trolley needs, from servicing to sorting out any problems you may encounter.
As a service centre we also have a battery testing facility, so if your trolley isn't making it around the course, just bring your battery in and we can test it for you.
PING
PING is a premium supplier to the game and is an innovator using technology, state of the art materials and production methods balanced with craftsmanship to provide un-rivaled quality and performance.
Srixon
Srixon golf balls are technology packed, high-performance pieces of golf equipment. Srixon optimizes each of its golf ball offerings for the swing characteristics of specific golfer types. Choose between the Z-STAR, Z-STAR XV, AD333, Soft Feel, and Soft Feel Lady to find the Srixon golf ball developed specially for your golf game.
Chosen by acclaimed PGA Tour professionals Hideki Matsuyama, Graeme McDowell, J.B. Holmes, and Russell Knox, Srixon golf balls offer category-leading performance for golfers at every level.