in the beautiful North Cotswolds
Company Away Day Highlights | North Cotswolds
Looking to host a company away day in the beautiful North Cotswolds to celebrate everyone's hard work? Then Feldon Valley is for you!
Company Away Day Highlights |
North Cotswolds
In the Hotel & Grounds
Your team can experience the best of the Cotswolds in a modern, inviting environment away from the crowds. Whether it's a cookery masterclass to fire up the conversation, a day deliberating and planning your business strategy or a reward for targets being met: We've got you covered.
In the Surrounding Area
With Feldon Valley as your base; the best the Cotswolds has to offer is on your doorstep. The North Cotswolds will surprise and entice you with what you can do, including camel trekking, motorised vehicle activities, distillery tours and the unique comedy workshop.
Team Away Day at Feldon |
Lower Brailes
Feldon Valley, sits in the North Cotswolds in an Area of Outstanding Natural Beauty and abuts the four counties of Warwickshire, Oxfordshire, Gloucestershire and Worcestershire.
The luxe woodland retreat, with bright modernist lodges, knockout views and its very own 18-hole golf course nestled in The Cotswolds, offers a secluded space for corporate events, business retreats and team building just a few hours outside of London.
Right in the heart of the North Cotswolds, just a 20-minute drive from the historic Oxfordshire town of Banbury – the nearest mainline station, and just 15 miles from the M40, connect Feldon Valley to both the North, London and the South. The market towns of Warwick and Stratford upon Avon are just a short drive away and the quaint villages of Daylesford, Chipping Camden and Broadway are right on the doorstep.
Company Retreat at Feldon Valley |
Our Team Building Activities
Comedy |
Laughter is the best medicine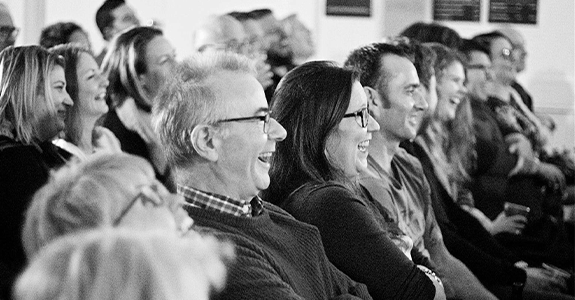 At Feldon Valley, we offer unique corporate away day experiences that go beyond the typical clay pigeon shooting or raft building. Our focus is on building stronger relationships and trust within your team, and what better way to achieve that than through laughter? Our exclusive Comedy Workshop is designed to bring your colleagues closer together, with a comedian-led program that encourages everyone to make each other laugh.
Camel Racing |
A new take on the 'hump day'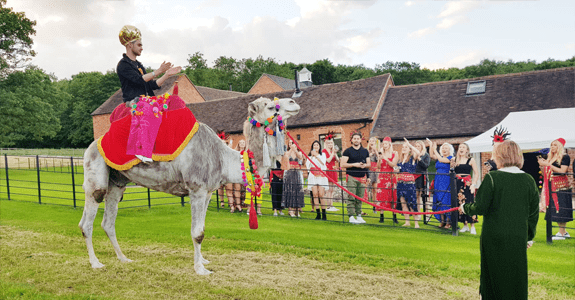 For a taste of the Middle East that your team won't forget, try Camel Trekking in the North Cotswolds. Meet these majestic creatures up close, and then take a ride around a beautiful neighbouring farm for a once-in-a-lifetime experience. Whether you choose to do a meet-and-greet with the friendly flock of camels or have a bespoke event tailored to your organisation, this unique team-building activity is sure to build stronger relationships among your colleagues and reinvigorate your staff for the year ahead.
Cooking |
Fire your team up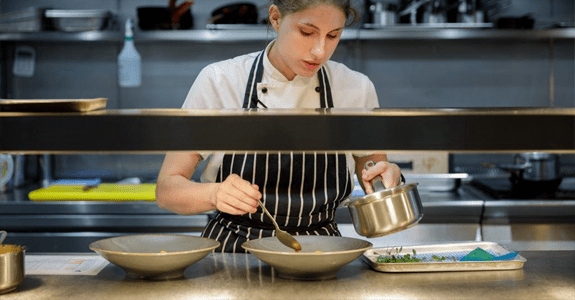 Looking for a memorable way to build stronger teams or reward your employees all while getting your taste buds tingling? Look no further than group cooking and baking experiences with our local cooking school. Your team will unleash their inner creativity, learn new skills in the kitchen, and enjoy the delicious results of their hard work all while working together, building communication and trust within the organisation. This unique team-building activity is sure to be talked about in the office for years to come.
Cotswolds Distillery |
A new tonic for the troops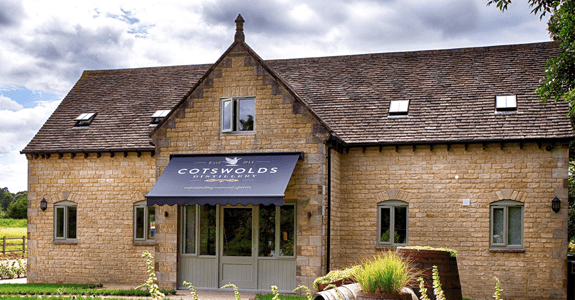 Our neighbor and award winning superstar, The Cotswolds Distillery, is a unique setting for your next team-building day. Start with a distillery tour, and enjoy a sample of the distillery's expertly crafted produce in the tasting rooms. Or, get your team's creative juices flowing with a cocktail masterclass that incorporates the Cotswolds Distillery's exquisite gins and whiskeys. For an extra special treat, opt for the Founder's Tour, where Cotswolds Distillery Founder Dan will take you on a personal journey around the distillery and share his story.
Team Away Day |
Food & Drink
Feldon has gained a devoted foodie following from the local area, thanks to our commitment to using locally sourced ingredients from growers and farmers.
Our menus reflect a modern British style, and every dish is prepared from scratch with care. The Kitchen has been featured in The Times and Oxford Times, and is a consistent favourite with visitors and reviewers.
For corporate events and team building groups of any size, we can create specialist menus tailored to your needs. And for smaller groups, we offer day and evening menus that are sure to get the thumbs up from everyone in your party.
Team Away Day |
Facilities & Extras
The Lodges at Feldon Valley are nestled on the wood line of the golf course with fabulous views of the rolling Cotswold Hills – a tranquil getaway. The lodges offer relaxed and peaceful  accommodation, with outside fire pit to end your day of team building. The Lodges can be hired exclusively for midweek corporate events, giving you space to welcome your whole team for a luxury Cotswolds escape.
In addition Feldon Valley can offer guests a luxury spa treatment in our Holistic Shepherd's Hut, Solstice Wellbeing, offers zero-waste alternatives to popular spa experiences which care for individuals as well as the environment. If working up a sweat is more your thing, then make the most of the Fitness Suite, with floor to ceiling windows looking out over the golf course, you might just hit your PB while at Feldon!
Company Retreat at Feldon Valley
Testimonials
We had a fantastic time at Feldon for our team retreat. It was great to spend some time together in this beautiful Cotswolds setting enjoying the activities on Feldon's doorstep.
Feldon Valley is a great place to go to when you need to escape the office and bring the team together. We walked away feeling enthused, engaged and in awe of this gem of a hotel!
Corporate Packages |
Feldon Valley
Feldon Valley has something special for organisers looking to create an impactful yet informal away day. To enquire about hosting your event with us, contact us.
Our Packages
All packages are designed to suit your needs and priced accordingly.
Join us for a day or overnight and enjoy our rural location and modern hotel and grounds.
Choose your activity (comedy, classic, distillery or camel trekking).
Your Company Away Day At Feldon Valley
Contact Us
If we have peaked your interest, or you want us to create a bespoke package for your Corporate Away Day at Feldon Valley then please contact our team on 01608 685633
Our expert event team will work with you to create a day that will be talked about for years to come for your organisation.