If you've found yourself searching for romantic getaways near me, it's high time you discovered the gem that is Feldon Valley. Tucked away in the stunning landscapes of the North Cotswolds, our luxury hotel in the Cotswolds offers more than just a place to rest your head.
It provides a sanctuary, a secluded hideaway where couples can escape the everyday hustle and truly connect. This is not just a weekend away; it's a journey into the depths of relaxation, intimacy, and exceptional hospitality.
Winter Deal, Stay 3 Nights - Pay for 2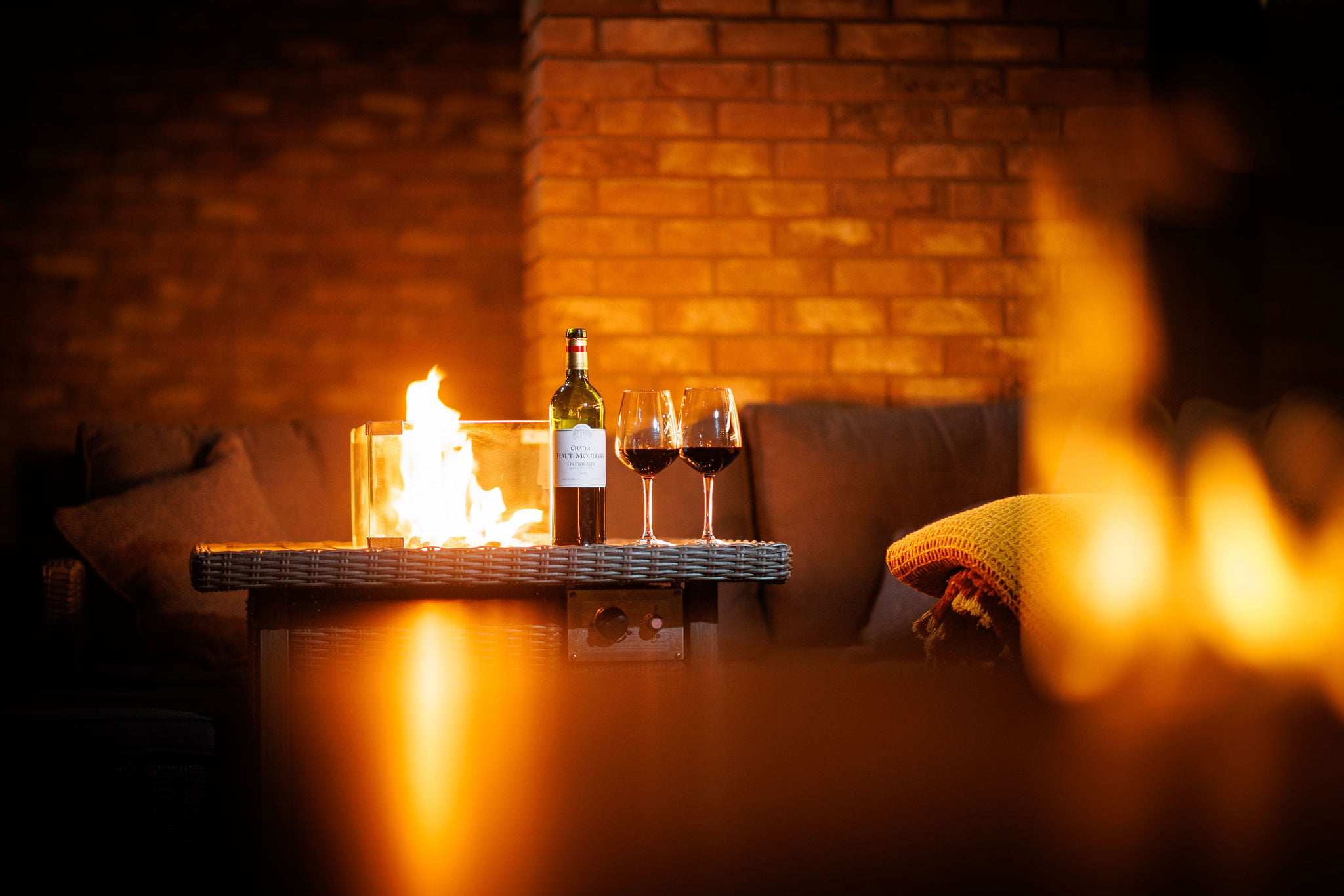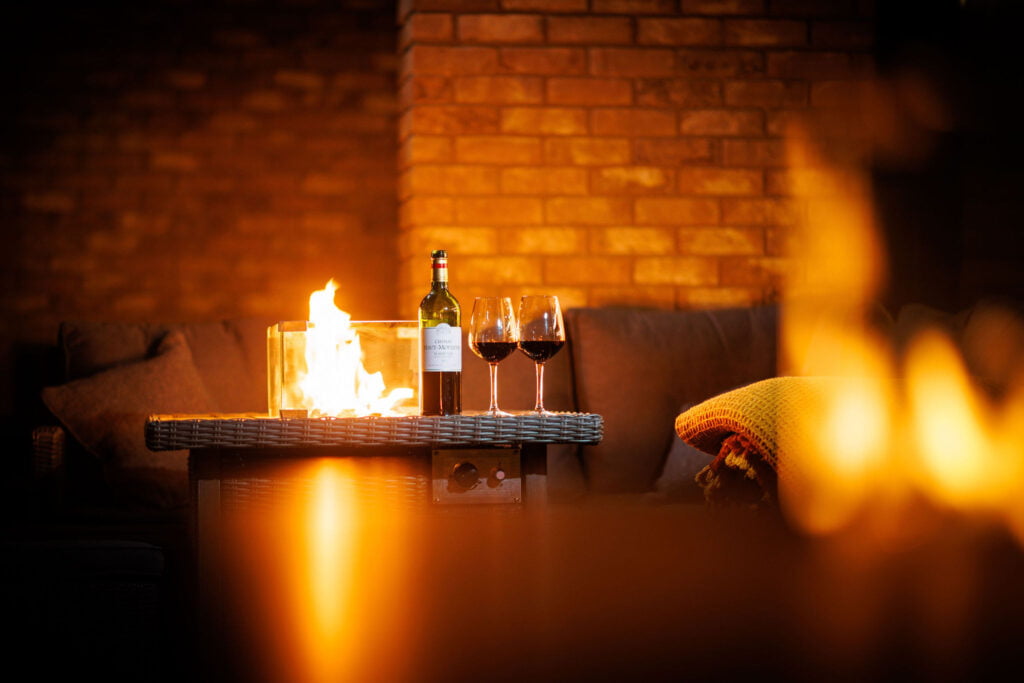 Yes! It is true, we are going all out and offering this cracking offer where you pay for 2 nights, and you stay the 3rd night for free!
Winter at Feldon Valley is something to experience and not to be rushed!  Enjoy our cozy rooms, spend time in front of the fireplace in the bar or lobby, enjoy a hot chocolate, coffee or even a Cotswolds Whisky while you watch the sunset or the dancing flames of the fire pits – all the while wrapped in a warm blanket.
What Do Feldon Valley Offer for Couples?
At Feldon Valley, your romantic escapade extends far beyond the bedroom. A variety of bespoke activities and state-of-the-art facilities await you. If you and your partner share a love for golf, our world-class course offers the perfect backdrop for some friendly competition or simply a leisurely day in the outdoors. Not a golfer? Worry not, as we also provide sublime spa treatments from within our quaint shepherds hut. Choose from a relaxing massage, lava shell facial or a tranquil package. We offer a wide range to suit all your needs.
With Feldon Valley as your base, romantic hotels near me will never be a desperate search again.
And if you don't fancy leaving your cosy haven, our rooms are tailored to exude intimacy. Think sumptuous beds, soft lighting, and an array of bespoke amenities.
Explore Local Things to Do for Couples
The allure of Feldon Valley extends beyond its boundaries, reaching into the heart of the scenic North Cotswolds. Romantic getaways near me aren't complete without exploring the multitude of activities the area offers. From delightful afternoon strolls through charming villages to challenging hikes that reward you with breathtaking views, the Cotswolds are your playground.
Adventurous couples can delve into various outdoor activities like cycling and horseback riding. Or perhaps, take a tour of some of the historic sites like the Broadway Tower for a dash of culture. Finally, a must-visit is the fabulous Cotswold Distillery and partake in some Gin and Whisky tasting, adding yet another layer to your romantic getaway in the Cotswolds
Does Feldon Valley Have Any Packages for a Romantic Getaway?
When considering romantic hotels near me, Feldon Valley truly stands out with its specially curated packages designed for couples seeking a romantic getaway in the Cotswolds. From weekend retreats that include a sumptuous three-course dinner, wine, and a leisurely breakfast to more extended luxury stays with added amenities like spa treatments, from within our quaint shepherds hut, or golf lessons, Feldon Valley has your romantic interests at heart.
The luxury hotel in the Cotswolds also offers seasonal packages. Imagine spending Valentine's Day enveloped in the comfort and elegance of Feldon Valley, or ringing in the New Year amidst a backdrop of stunning natural beauty. The versatility of the hotel's offerings ensures that no matter when you choose to escape, your experience will be nothing short of extraordinary.
Choose Feldon Valley For Your Next Romantic Getaway
As you ponder romantic getaways near me, it's not just the packages that make Feldon Valley a luxury hotel in the Cotswolds worth visiting; it's the unparalleled experience that starts the moment you step onto the property. From the warm welcome at reception to the plush, inviting rooms adorned with modern amenities and charming décor, Feldon Valley exudes an atmosphere of romantic elegance.
The seclusion of the hotel, ensconced in the natural beauty of the North Cotswolds, offers a unique feeling of being worlds away, even though you are just a short drive from various attractions. Whether you want to lock yourselves away in your room, a sanctuary designed for romantic intimacy, or explore the beautiful Cotswolds surroundings, there's an option for every type of couple. The beauty of a romantic getaway Cotswolds at Feldon Valley is that it can be whatever you make it.