Golf lessons are tailored to the individual and special rates are available for individual packages of lesson and groups – Call the Pro Shop on 01608 685633 for further details or contact the pro shop
Tom is an extremely experienced golf professional who has a passion for coaching. He has been improving golfer's games for many years and he works with every level of golfer from beginners to other professionals.
Tom's philosophy is to keep things simple, he will help you to identify the areas of your game that need the most help, and work with you to unlock your potential and make your game more enjoyable.
Tom uses video with swing analysis software to evaluate your swing characteristics and identify flaws in your technique that are holding you back.
To book a coaching session with Tom, please contact him on 07887800806 or 01608 685633 or email [email protected].
| Non-member | Member |
| --- | --- |
| £49 for 45-minutes | £44 for 45-minutes |
Jeremy Dale is golf personified, he eats sleeps and breathes the game.
His first job in the sport was as a caddie at the 1984 Open Championship and since turning professional in 1989 he has coached golfers of all levels from complete beginners to national champions.
For the last 20 years, he has also been in the live entertainment business as a professional golf trick shot artist, interviewer, MC as well as most recently a radio and broadcaster on the Straight Down the Middle podcast with Sam Torrance.
He's interviewed Tony Jacklin, Ian Woosnam, Sam Torrance & the European Tour CEO Ken Schofield and from the world of rugby Jason Leonard, Gareth Edwards and BBC Sport's Ian Robertson.
To put some colour in your swing and book a coaching session with Jeremy, please contact him on 0774 8307849 or email [email protected].
| Non-member | Member |
| --- | --- |
| £85 for 1 Hour | £67.50 for 1 Hour |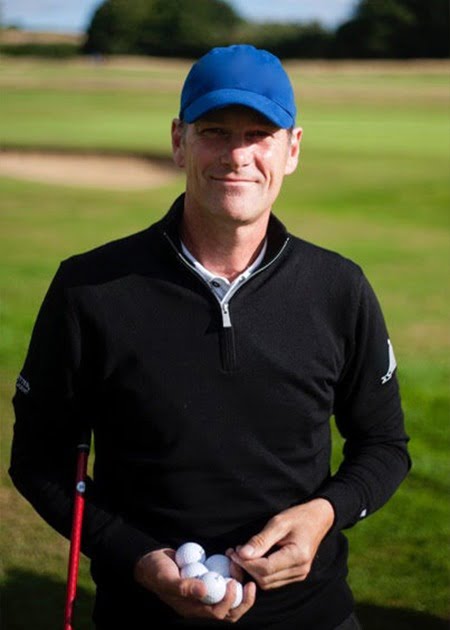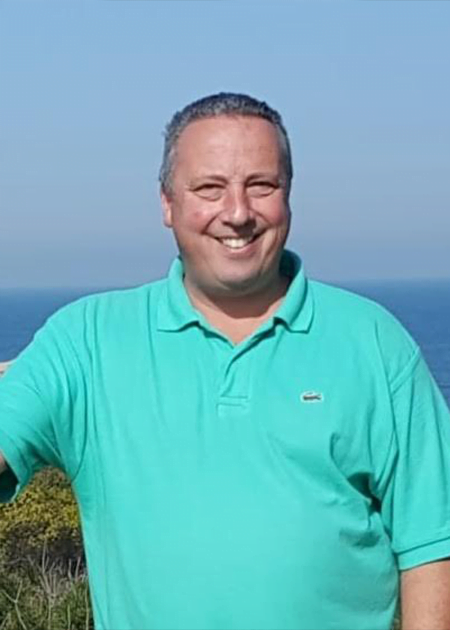 Gary started playing golf aged 9 at Cherwell Edge and by 14 he had a handicap of 1. Gary turned professional at the age of 18 and has gone on to win numerous events including the "Carlsberg Open".
At 24 he became the Head Professional at Hellidon Lakes and he discovered a passion for teaching, nurturing and coaching.
Gary has a fantastic reputation for encouraging beginners and club golfers but has also taught at the highest levels with players on both the challenge tour and European tour. In recent years Gary has also turned his hand by caddying on the Challenge and European Tours.
To book coaching with Gary, please contact him on 07831 415459 or email [email protected].
| Non-member | Member |
| --- | --- |
| £45 for 45-minutes | £40 for 45-minutes |
Types of Tuition
Feldon Valley has a strong roster of PGA professionals to sharpen your game. Whether you are a beginner, play occasionally, represent the county or are an elite player; they will ensure that you get the best from your game.
Individual Coaching
Tom, Gary and Jeremy provide individual 1 on 1 coaching for every ability range of player. Speak to our team about your individual requirements and discuss options for a course of lessons. Between our 3 coaches we have a wealth of experience, helping 1000's of golfers with their game.
We also provide coaching vouchers which make a great present for a loved one.
Group Coaching
At Feldon Valley we run group coaching throughout the seasons; these sessions are a great way meet new friends, build your network and improve your game under the watchful eye of one of our pros.
Ladies Golf Academy
Our Ladies Golf Academy has been a great success, helping many Ladies take up golf and enjoy a new hobby. Golf is a great way to broaden your social environment, get fit and active and enjoy the beautiful countryside. Many of our Academy Ladies have now gone on to full membership and are active members of our Ladies section.
The Academy course of lessons covers every aspect of the game, and gets you ready to tackle your first holes of golf after the 7 x 1 hour sessions. The cost of the course of lessons is only £99 per person and includes all equipment and golf balls. The course is designed for groups of 4 – 10 players. We guarantee you will have fun!
Please contact Tom at [email protected] to find out more about dates and times.
Men's Golf 7s
Our Men's Golf-7s program is a 7-week course of 1 hour lessons that will help you to learn all aspect of the game such Putting, Chipping, Pitching, Full Swing, Bunker Play, Driving, Rules & Etiquette and on the course. The course of 7 lessons is only £99 per person. The course is designed for 4-10 players. All equipment is provided free of charge.
To join up or for more information, please email Tom at [email protected]
Girls Golf Rocks
Feldon Valley is part of England Golfs Girls Golf Rocks program. Aimed at girls between the ages of 5-18. No experience is necessary and all equipment is provided free of charge. The cost of the 6 lesson course is only £40 per person. Please contact [email protected] for more details on dates and times of the next course.
Junior Golf Academy
Our Junior Golf Academy coaching sessions take place at 4.30pm on Tuesday and Thursday afternoons through the Spring, Summer and Autumn. They are aimed at Juniors from 5-16 years old. Our aim to encourage the next generation of players. To do so, we make sure that our coaching is engaging and fun and that tomorrow's talent learn golf, its etiquette along with wider life skills of respect and responsibility. Feldon Valley is signed up to England Golf's SafeGolf scheme, all of our coaches are on the SafeGolf register and have full CRB checks. We also have a robust Children and young persons safeguarding policy.
Booking or more information, please email Tom at [email protected] or phone us on 01608 685633.
Golf Coaching Holidays
Tom and Gary will be running various coaching trips throughout the year. For more information and any potential upcoming tours, please email Tom at [email protected] or phone us on 01608 685633.